Biodynamic Preparations Workshop
In May 2022 EBDA organized and hosted a workshop on biodynamic preparations, the event was a success and many people from different sectors and backgrounds attended. Due to the overwhelming success of the first edition, EBDA is pleased to annoucne a follow-up workshop on the 14th – 15th of October, 2022.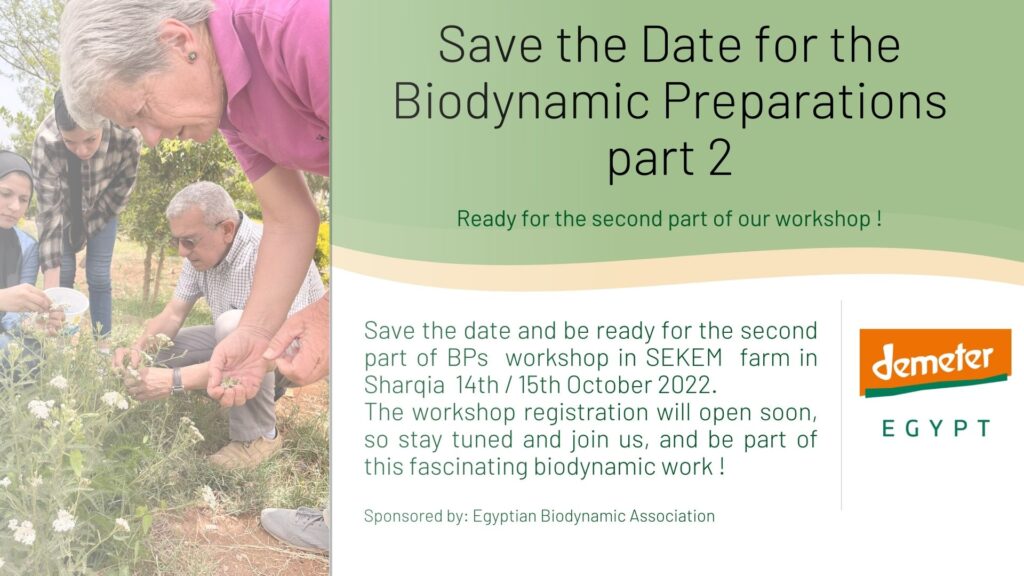 Join us and don't miss the chance to gain valuable knowledge about biodynamic agriculture and preparations from renowned experts.
For Registration and further Information:
Email: info@ebdaegypt.org
Mobile: 01211295517